We provide stylish and sustainable access on traditional Norfolk fishing boats under sail to some of the most mesmerising coastal spots, to connect you with nature, slow you down and recharge from a world which is becoming increasingly commercial and fast moving.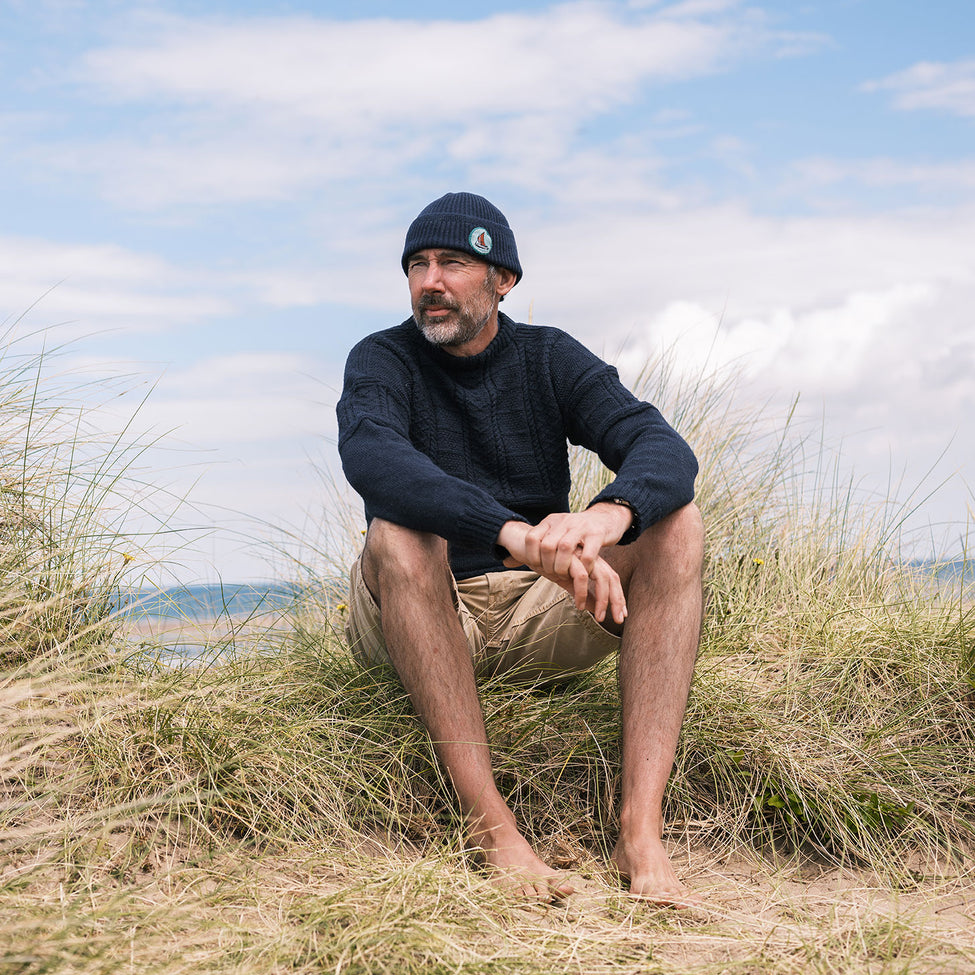 A vision
After many peripatetic years as a Royal Marines Officer followed by time as a humanitarian I wanted to return to my home in Norfolk, be with my family and yet still lead an adventurous and ethical life.
A vision emerged whilst sitting on a beach in Mogadishu, after a long week during the Somalia famine of 2011; an adventurous business based on Norfolk's traditional wooden fishing boats and to champion best environmental and sustainable practice including sail cargo. Today that vision is The Coastal Exploration Company.
Our Ethos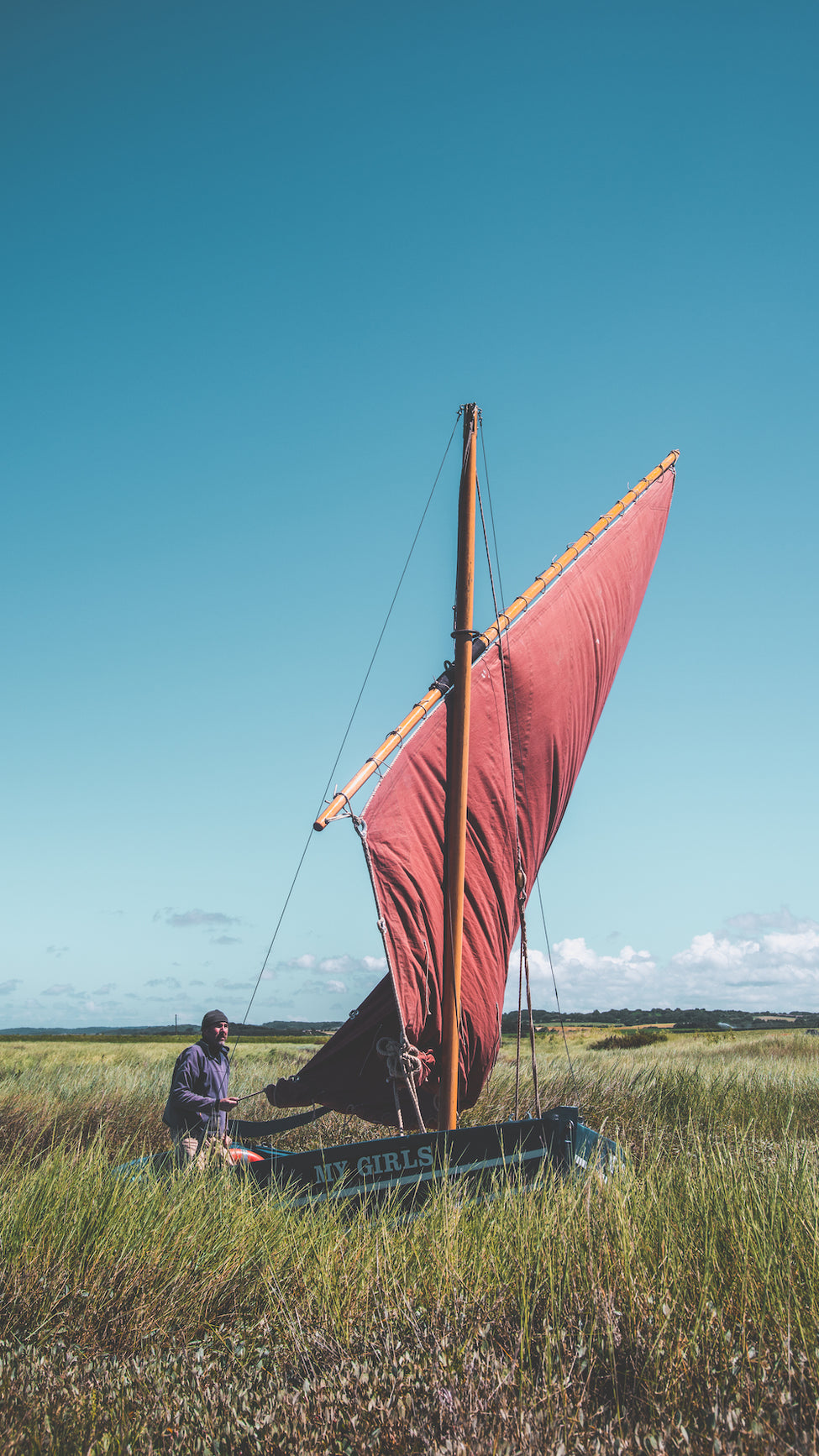 The Boats
In 2011 we discovered a Sheringham built 20' crab boat named 'My Girls', which was then refurbished by traditional wooden boat builders in Stiffkey and so the vision started to become a reality.
In 2013 we began renovating one of the last remaining Norfolk whelk boats; Salford was returned to her original layout and fitted with a lug rig.
Unexpectedly in 2015 we were kindly donated a mussel flat by local fishermen in Brancaster.
The lug and sails were hand made by a true artisan craftsman, Steve Hall, the owner of North Sea Sails in Tollesbury.
Finally after 10 years of searching for a large Norfolk smack, we finally found one in Cornwall, very rotten, but worth saving, she is 100 years old this year! She was rebuilt by Luke Powell's incredible team at Working Sail.
Our Fleet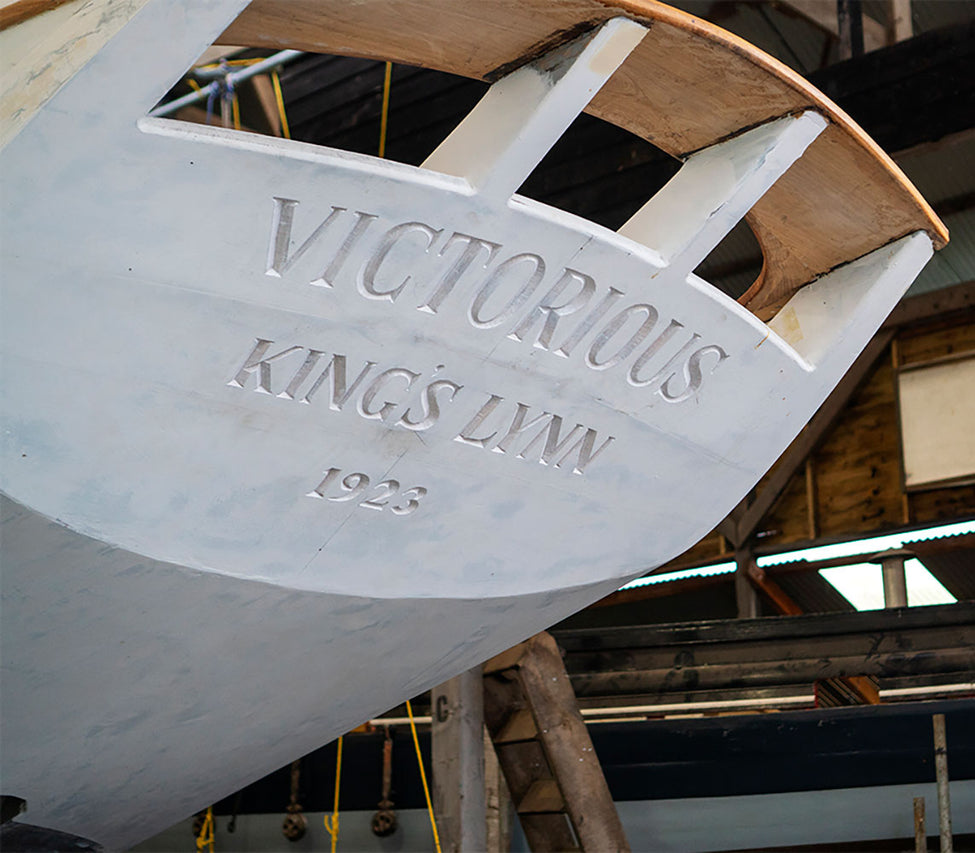 Next steps
In 2023 there will be many new and exciting developments at the Coastal Exploration Co!
Victorious, a 42' Kings Lynn built shrimping smack will be refurbished and ready for operations. She will be establishing a regular sail cargo route between her home port of King's Lynn and north Norfolk as well as preparing for adventurous charters.
We are always searching for new and innovative ways for our aquatic explorations, watch this space...
Victorious and sail cargo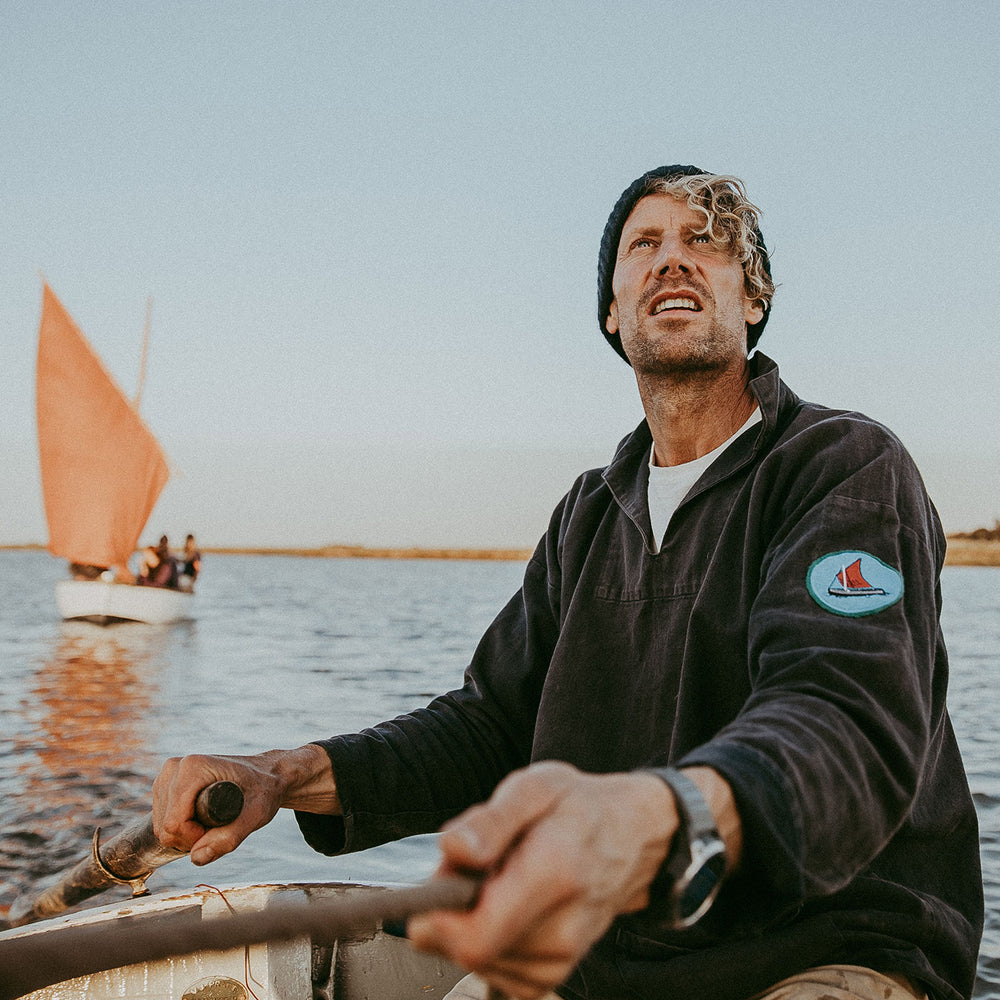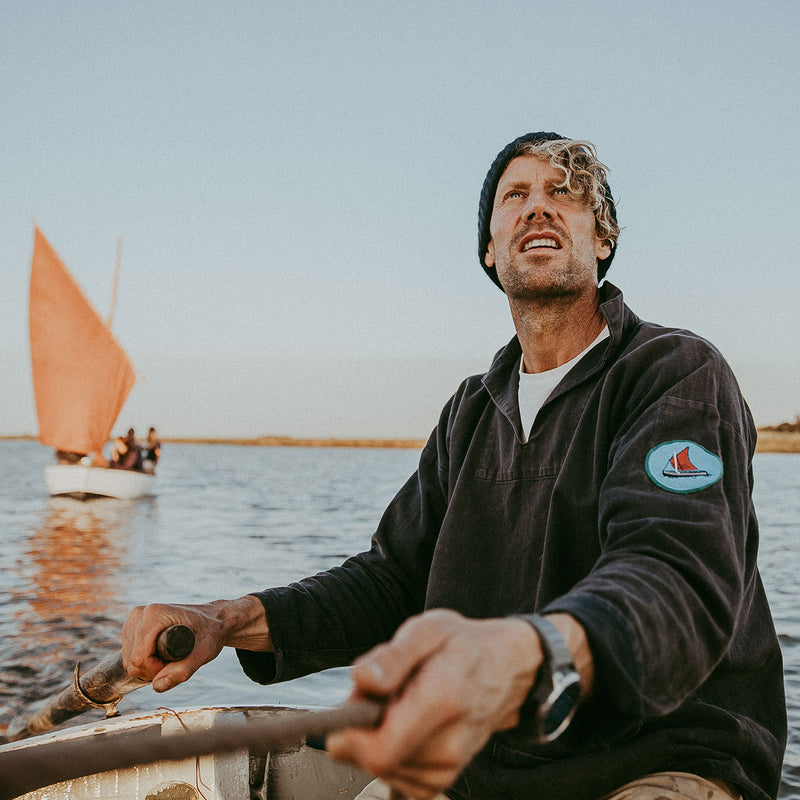 Colin
Colin; sailor, surfer and designer, he has become one of the companies top scullers and model!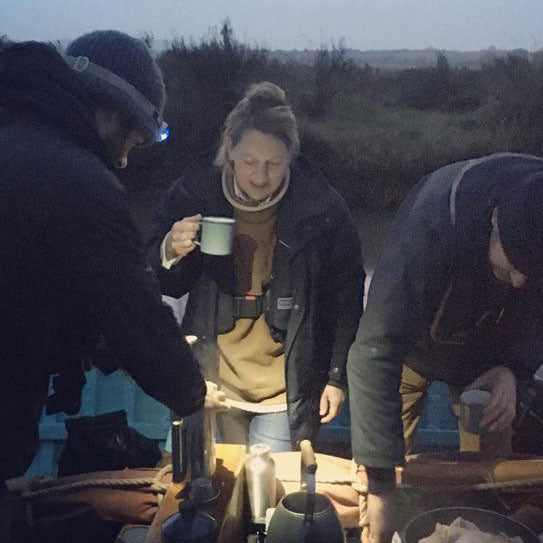 Sarah
Sarah; nomad: Far East and Central Asia. Allotment plot owner and loves the salt-marsh solitude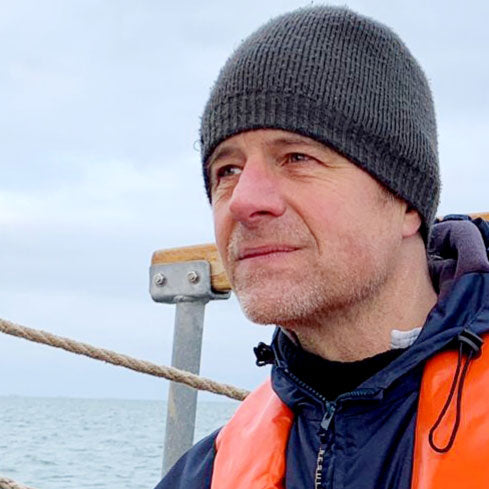 David
David; family man, Sailor, Mountaineer, interested in tides & knots.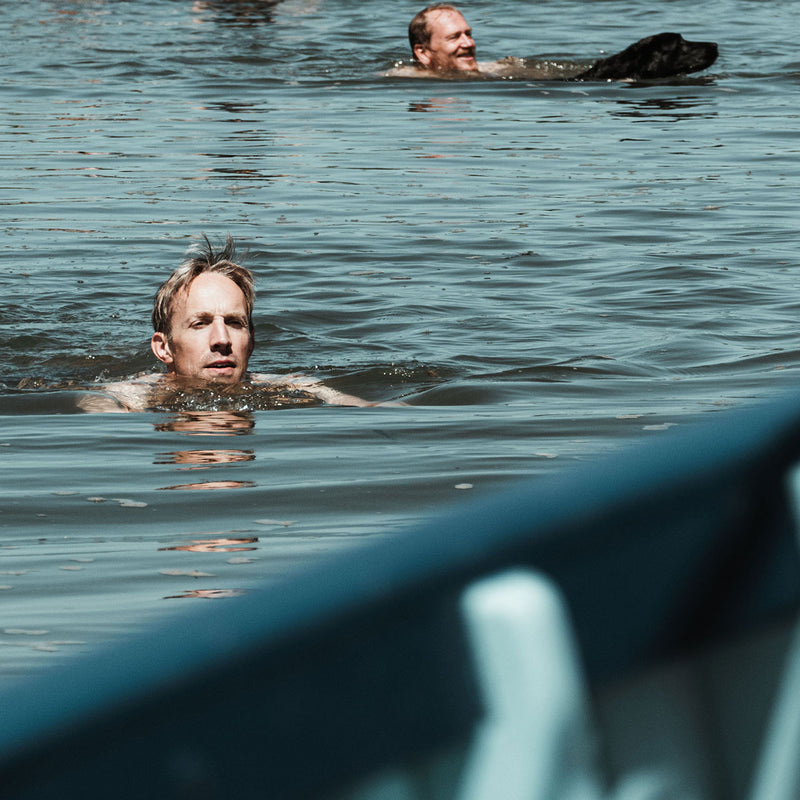 Otter
Otter Fisher; passionate about wooden boats and currently refurbishing his own mussel flat.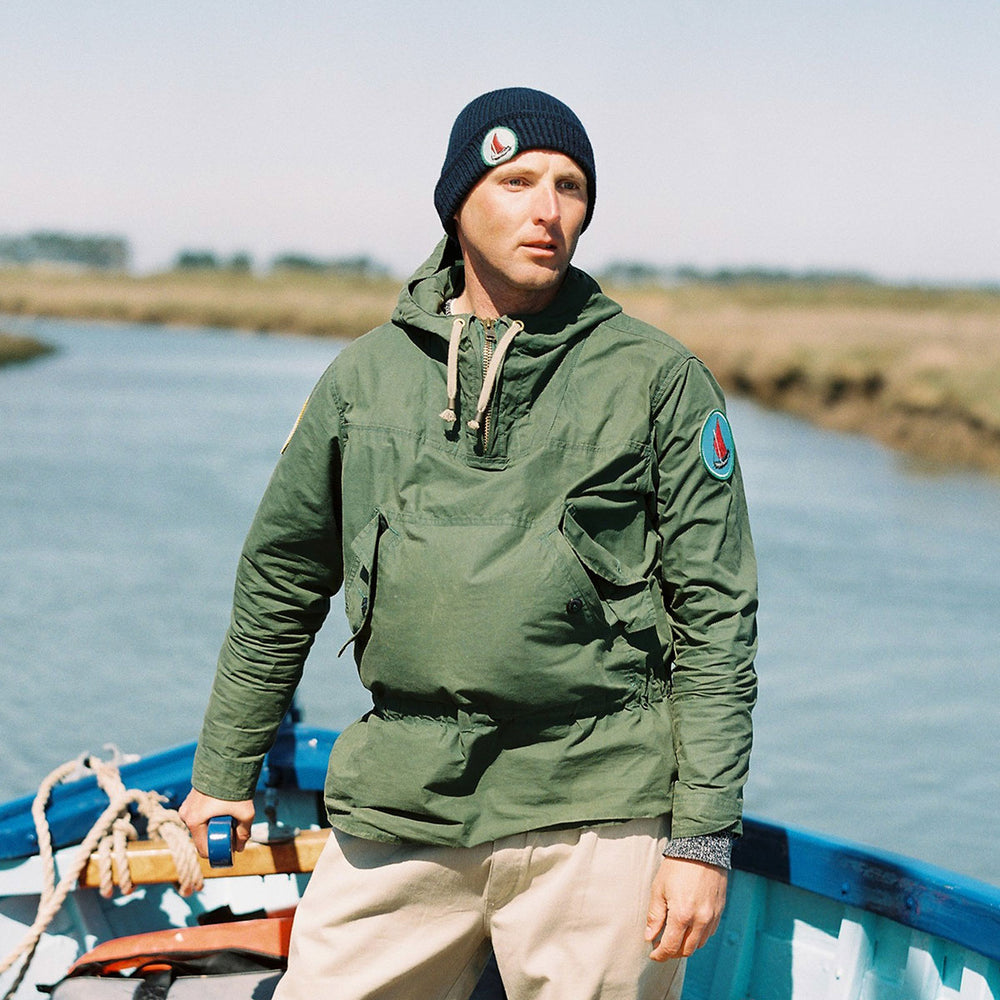 Nick
Nick; yacht master, wild life and nature photographer and surfer.
Emma
Emma; mussel flat skipper and foraging expert, as well as a humanitarian and DJ.
Duncan
Duncan; yacht master, trans Atlantic sailor, keen cook who prepares bespoke meals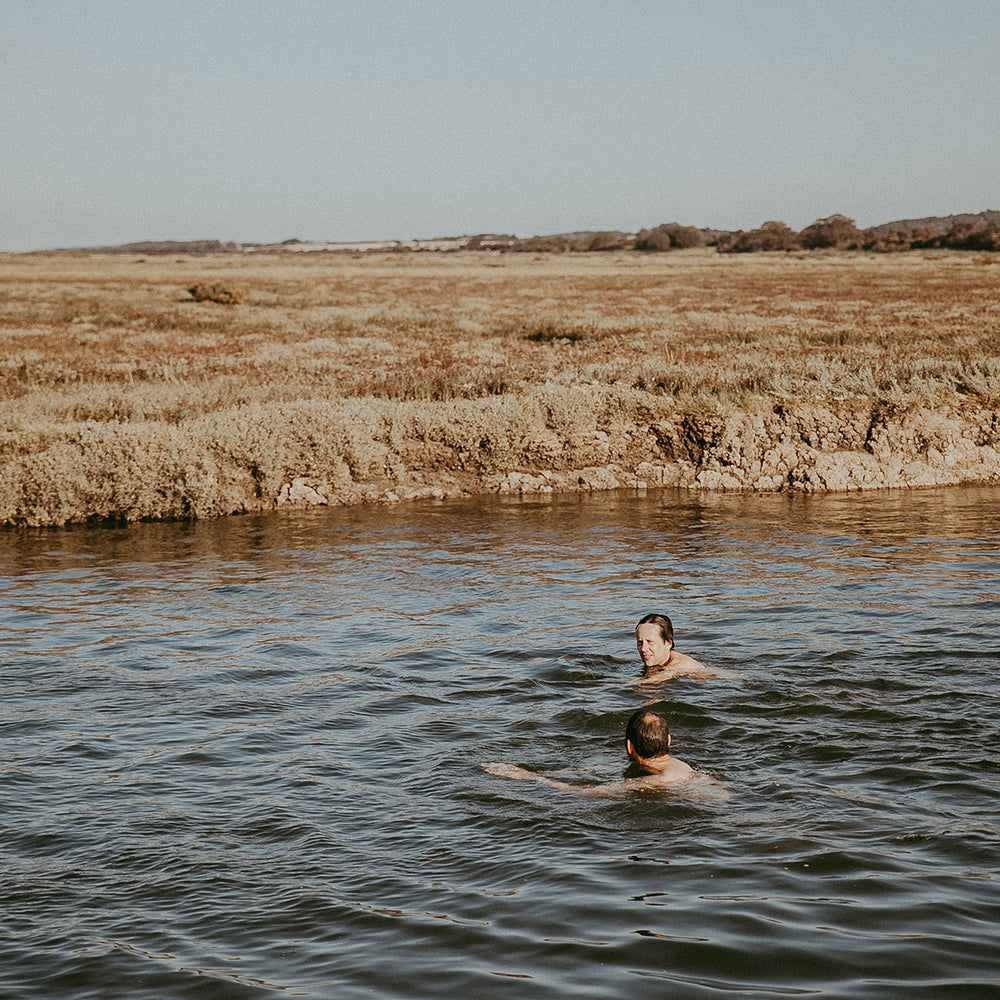 Edmund
Edmund; the company Quartermaster and electronic music maker.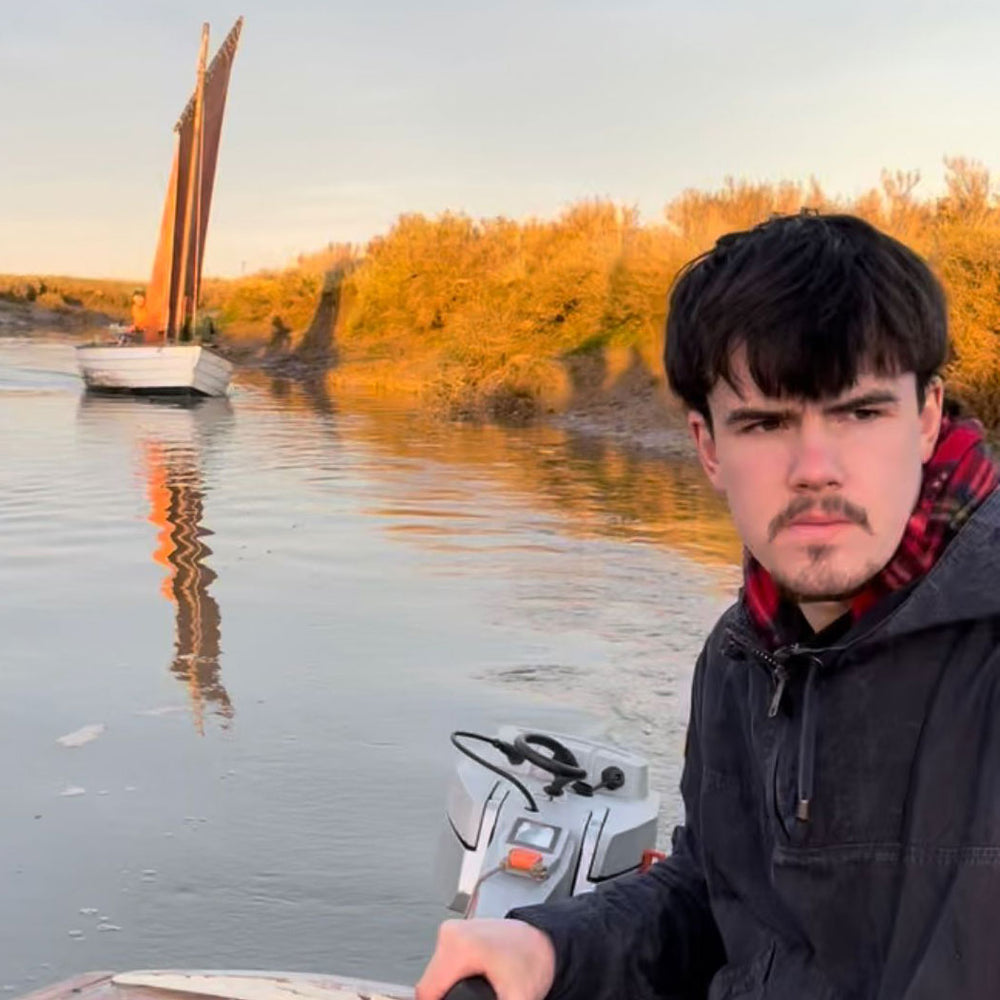 George
George; skipper, swimmer and budding wildlife enthusiast. One of the last dab hands at making willow spears.
Laura
Laura; crew member, media specialist and leader of the dynamic Wild East, rewilding East Anglia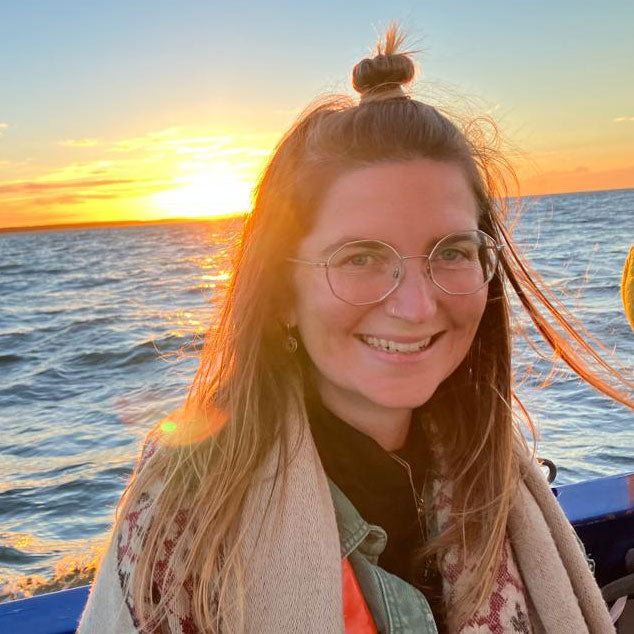 Jules
Jules; crew member, travel and media specialist and fanatical wild swimmer.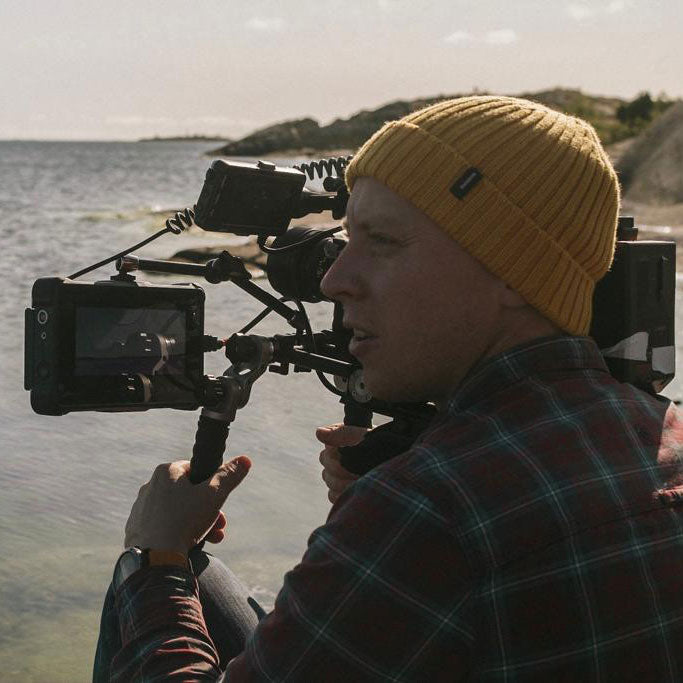 Peter
Peter; a long standing CEC film maker and photographer, but now applying his boating skills to CEC skippering!
A collaboration with TOAST