The use of sail is the most efficient conversion of a naturally occurring energy source into usable power.  Therefore by using sailing boats, cargo can be moved around the north Norfolk coast and beyond with minimal use of fossil fuels, therefore protecting our environment, reducing the stress on the roads and doing less harm in our seas.
The CEC make this financially viable by taking crew as paying passengers and charging a competitive fee for the transportation of goods - an equivalent amount to road transportation. With rising energy costs and an insecure power supply the approach is more important than ever. 
Sustainability
Over 90 percent of world trade is carried across the world's oceans by some 90,000 marine vessels. Like all modes of transportation that use fossil fuels, ships produce carbon dioxide emissions that significantly contribute to global climate change 
Sail power is the most efficient use of a natural energy source and so we aim to harness this free energy source and reducing the use of our diesel engines.
Our coffee is shipped from Colombia in a schooner, we roast it in Kings Lynn then sail it to our HQ.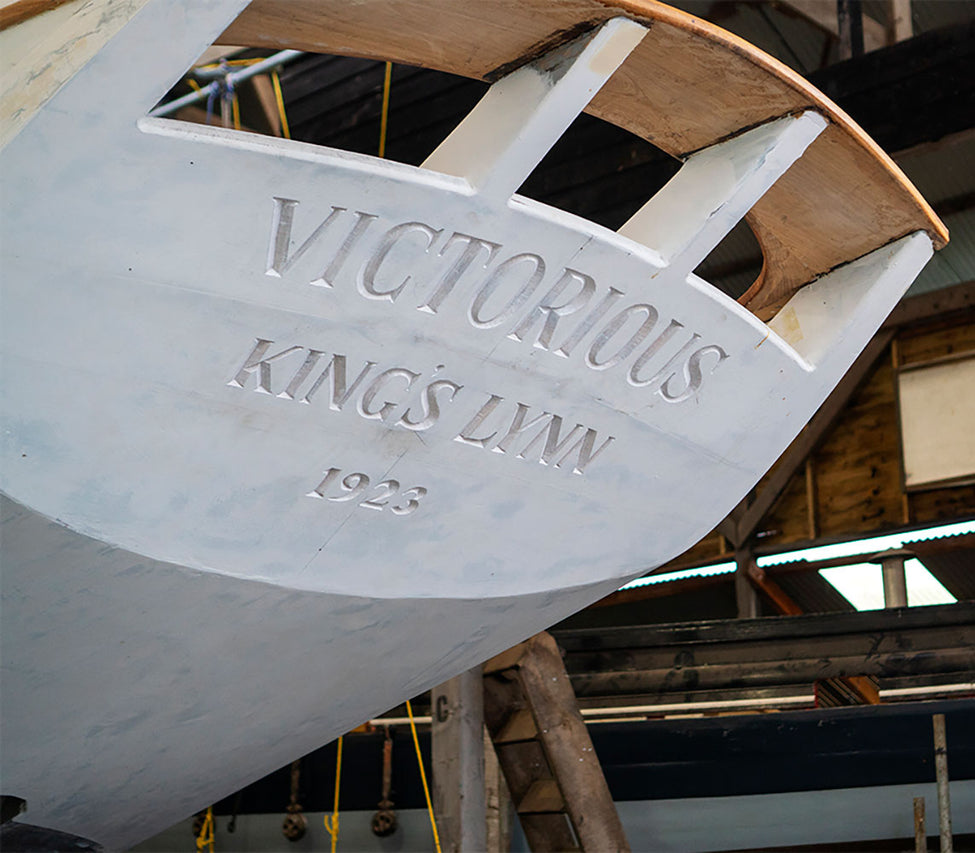 Victorious
The 42' Victorious will be our flagship vessel for carrying cargo under sail and of course she was deigned with this purpose in mind; to carry fish from the fishing sites then back to Kings Lynn for the markets.
Victorious was built in 1923, the end of the golden age of sail. Her hull was made as efficiently as possible to enable her to work in light winds without an engine and yet quite flat in the mid section so she could dry out on the sand banks. Perfect for the open North Seas, allowing us to also consider sails across the North Sea and beyond.
Case Study: Beer Under Sail
Sail Cargo Enquiry
We shall be launching three regular cargo runs each year between Kings Lynn and Wells-Next-the-Sea. Primarily to keep us supplied with the charter food and drink we need from Kings Lynn, but it is also a chance for you to join the cargo run and or ship your goods sustainably.
Interested in our next shipment or have a question? Let our team help 
Phone - Text - Whats App: 
+44 (0) 7817 307551