Each of our clinker-built Norfolk fishing boats have remained in and around Norfolk's waters since they were built as far back as 1951. Specifically designed and honed for hundreds of years by generations of fishermen for the unique conditions of the North Sea and along the wild north Norfolk coast. Refurbished to meet the safety standards of the Maritime Coastguard Agency (MCA).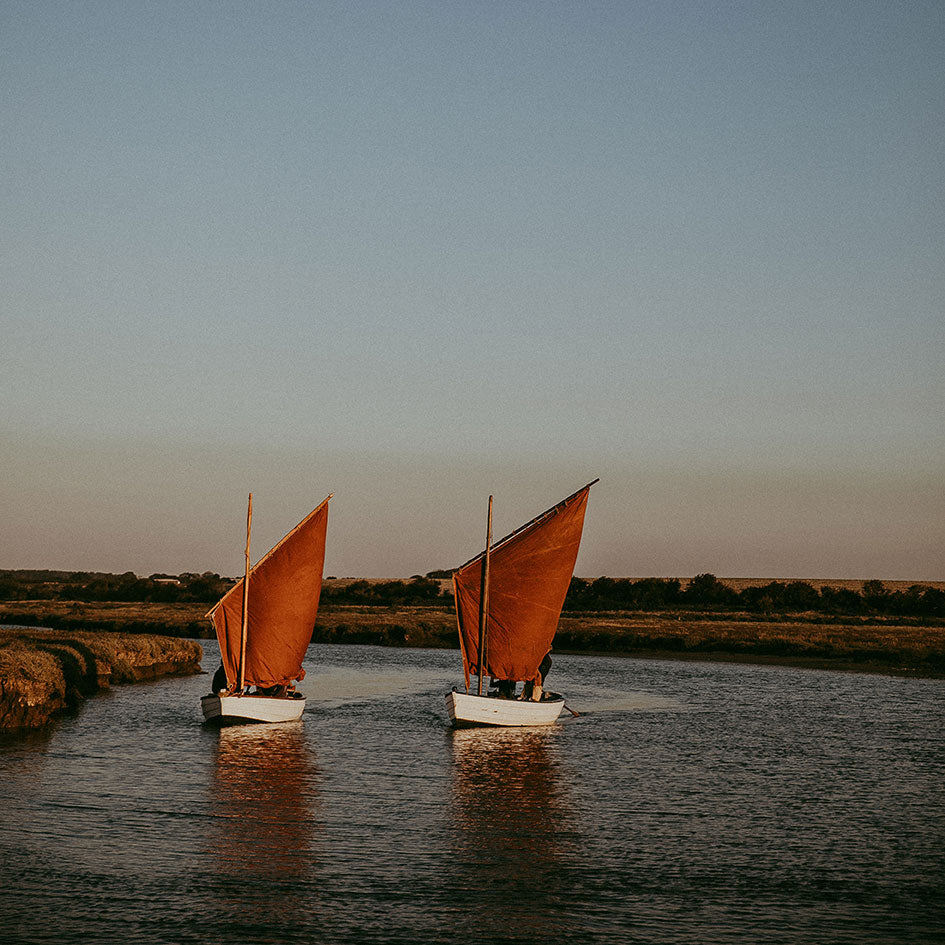 Vera, Boris & Keira and Saffron
We are lucky enough to have two 16' engineless lug rigged mussel flats, some of the last remaining along the Norfolk coast. V,B & K (MF1) was built in the Worfolk boat yard King's Lynn in about 1960 for the Loose fishing family in Brancaster. Saffron, built in Brancaster during the 1960's was supposedly the fastest mussel fast in Norfolk. Ideal for exploring the smallest creeks. Their flat bottoms and no keel enable them to float in inches of water and so we can navigate the smallest of creeks.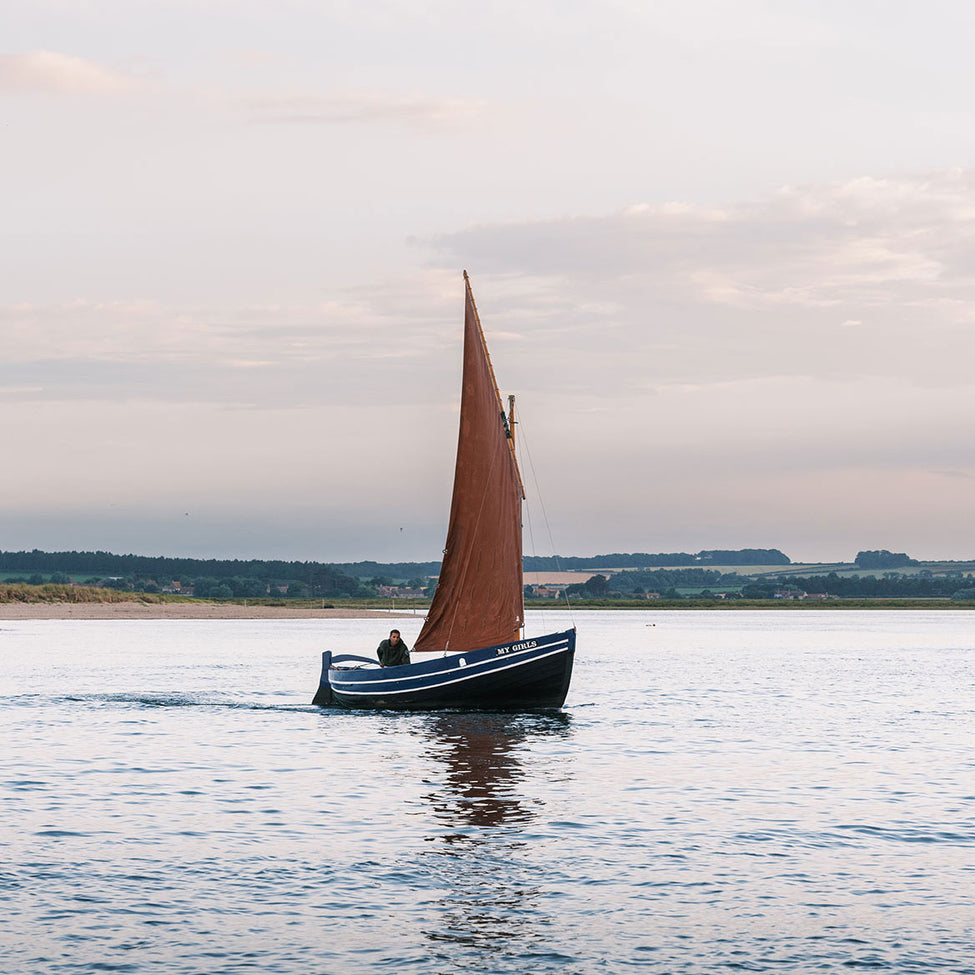 My Girls
A 20' open wooden lug rigged crab boat, larch on oak clinker built in Sheringham in 1965. Ideal for calm coastal sailing, exploring creeks and crossing sand banks.
They were designed to be launched off the beach and so are incredibly strong for their size. Fishermen would have put oars through holes in the side of the top plank (orrucks) to carry the boats into the sea. Then headed out to sea to lay a shank of 6 baited crab pots.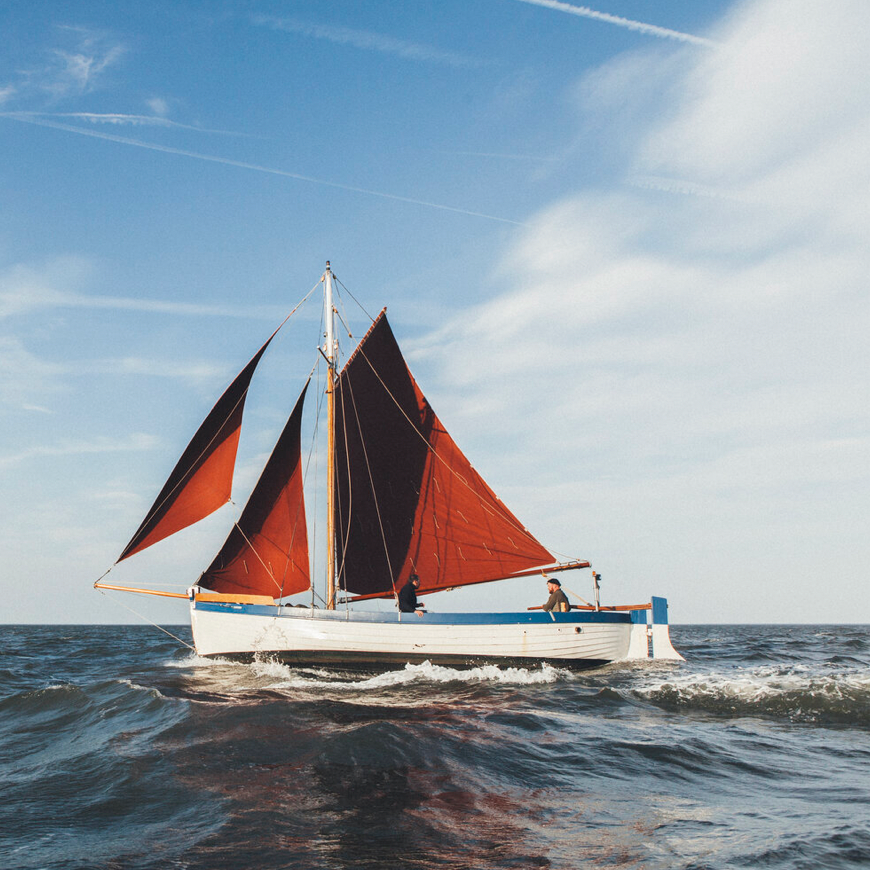 Salford
A 30' open wooden lug rigged (alough the photo shows her with her initial gaff rig) whelk boat, larch on oak clinker built in the Worfolk boat yard in Kings Lynn during 1950. Ideal for coastal sailing and camping out with a wood burning stove and canvas tent.
Originally designed to operate under motor with an auxiliary lug rig, we have tweaked the sail to be a bit more powerful and so can sail her effectively with a head sail. She would have headed to sea with baited whelk pots, dropped on the edge of the sand banks. She fished out of Brancaster for many years.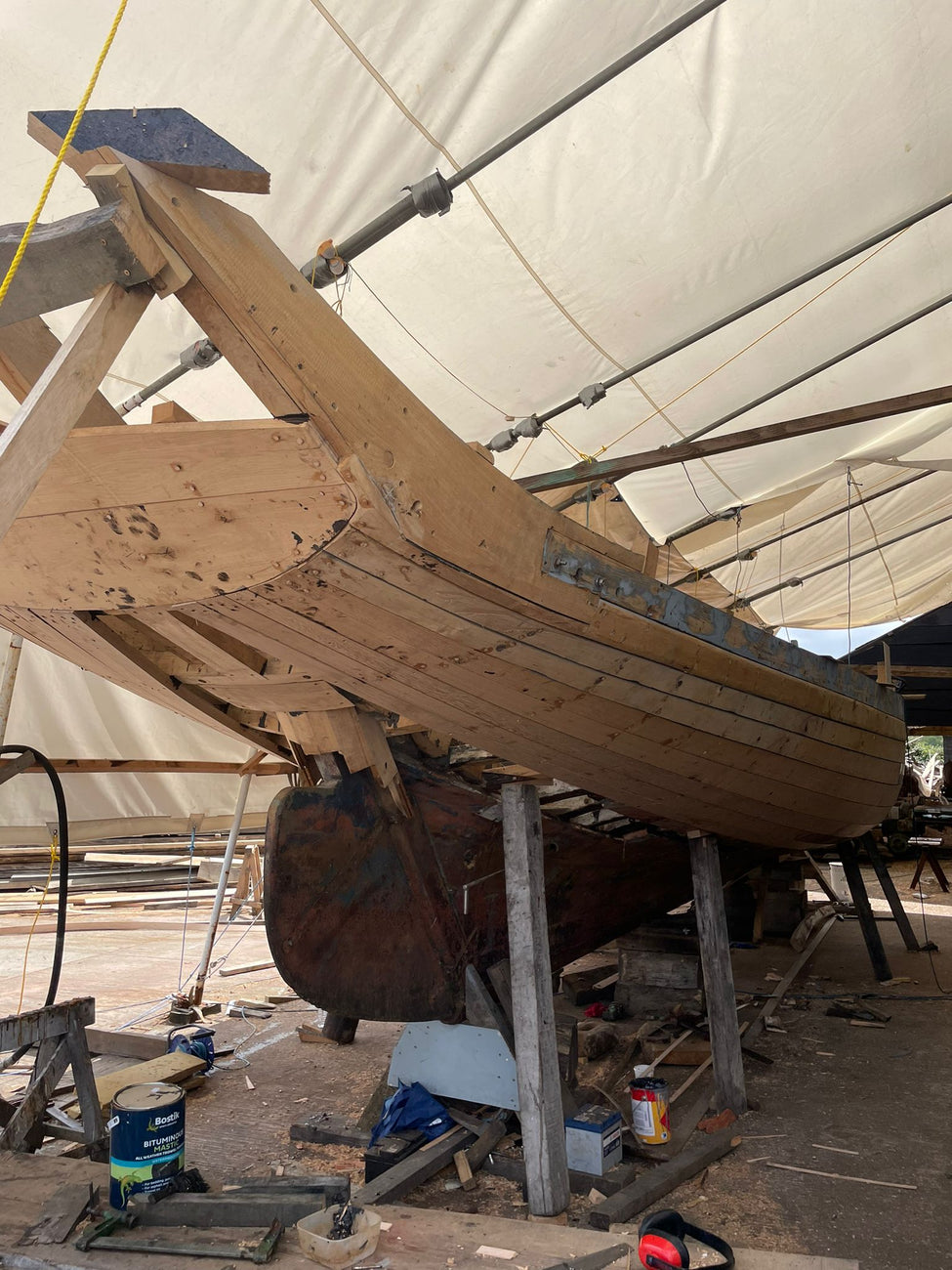 Victorious
Our 42' traditional gaff rigged Norfolk shrimping smack was built in Kings Lynn in 1923 and is currently celebrating her centenary.
She was designed to work under sail and so making her very efficient in the water and relevant to the modern world with the necessity to find alternate methods of transportation to fossil fuel powered engines. Her narrow bows enable her to tack up the tight channels of the Wash and her wide mid section enable her to sit upright on the sand.