Scolt Head Island
A sail along the wild Norfolk coast. We sail out of Wells harbour early on the morning tide, passing East Hills and the beach huts then cross Wells bar heading out to the North Sea and west to Scolt Head. Breakfast is served once once the anchor is safely dropped.
Once the tide has ebbed we explore the creeks on foot, foraging, spear fishing and wild swimming. Essential coastal skills!
lunch and afternoon tea is created from Norfolk's best locally sourced food, which could include, eggs and bacon, local artisan sourdough, Norfolk cheese, locally made pies and plenty more.
At then end of the day we walk off the salt marsh, leaving the boat behind and then getting picked up for the return drive to Wells.
Time; 8-10 hours, followed by a short walk to our Land Rover, then we drive you back to Wells, which takes about 30 m or if you prefer we can sail back into Wells on the evening tide.
Boat; our 30' lug cutter rigged whelk boat, which can take a maximum of 8 people, or we can also go to sea in the 20' lug rigged crab boat, which takes 6 people.
Cost; charter the entire whelk boat for the day for £980 or £795 for the crab boat.
Food; we work with local food producers to provide some of the best of Norfolk's sustainable food. Breakfast is typically bacon and eggs with tea or locally ground coffee or a vegetarian option such as halloumi cheese, mushrooms and tomatoes and for lunch we serve a light picnic or if it is cold soup. We also serve homemade cake which could vary from flapjack to lemon drizzle cake to chocolate cake.
Experience; no experience is required, we are super flexible, so you can either drive the boat and handle the sails or just sit back and relax!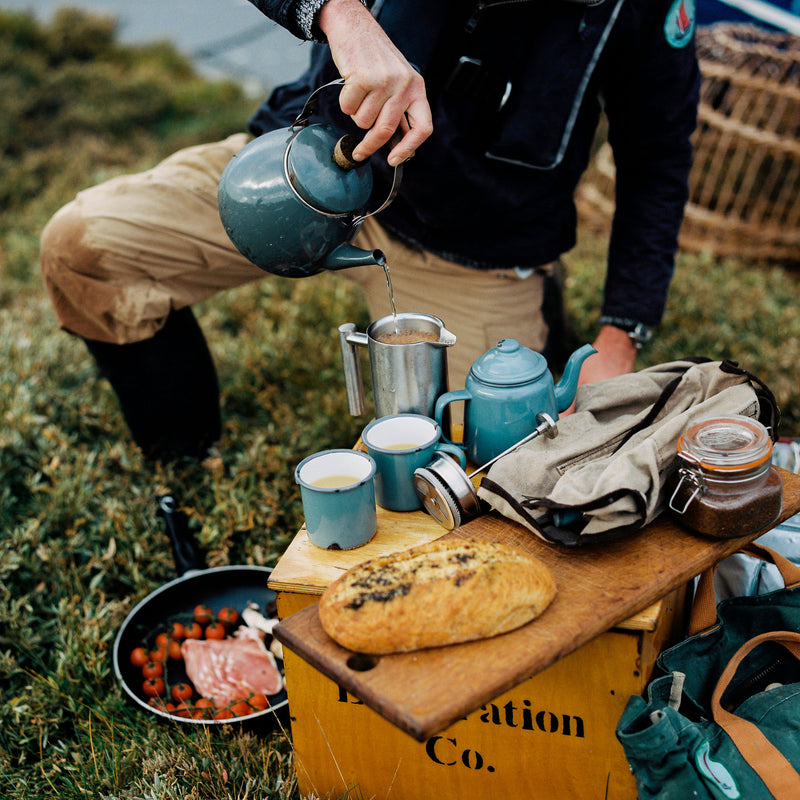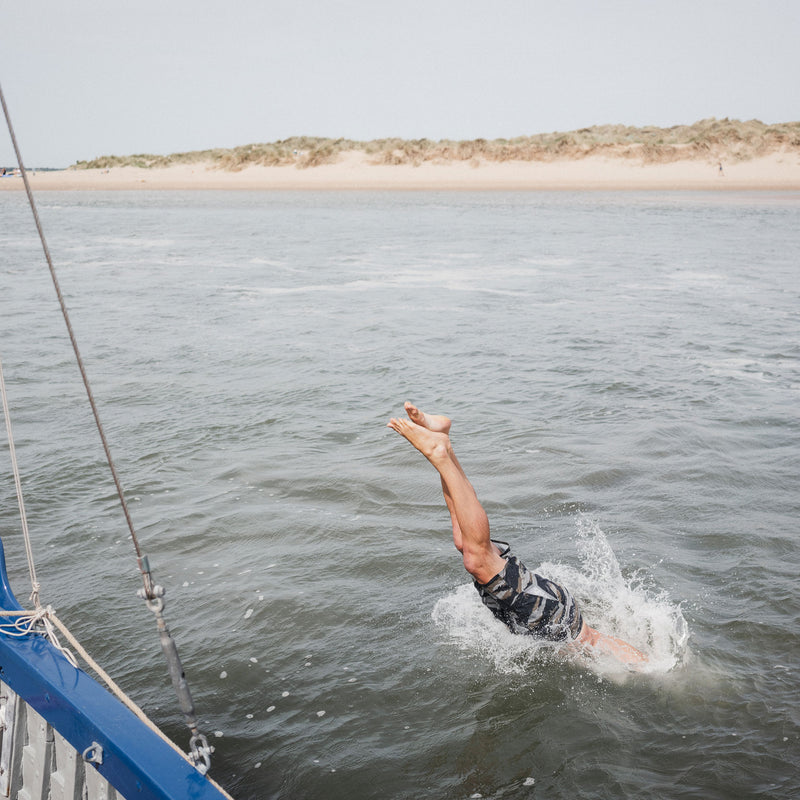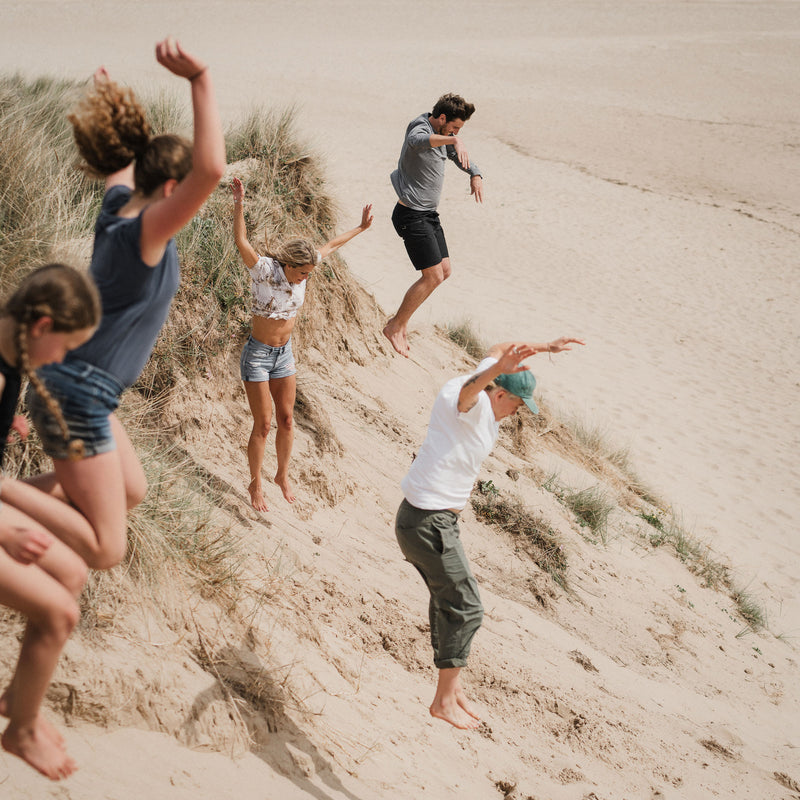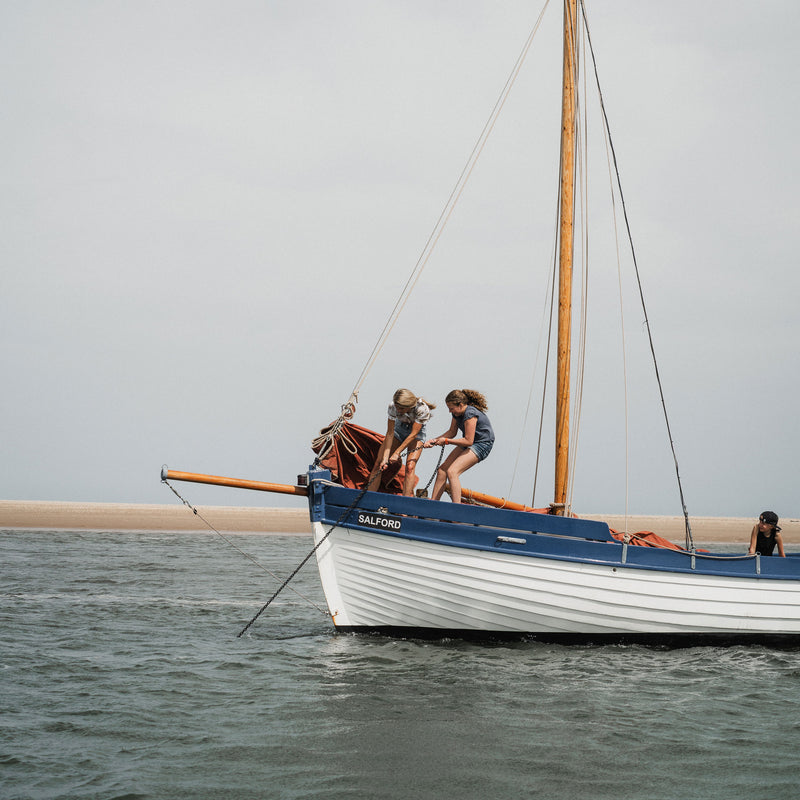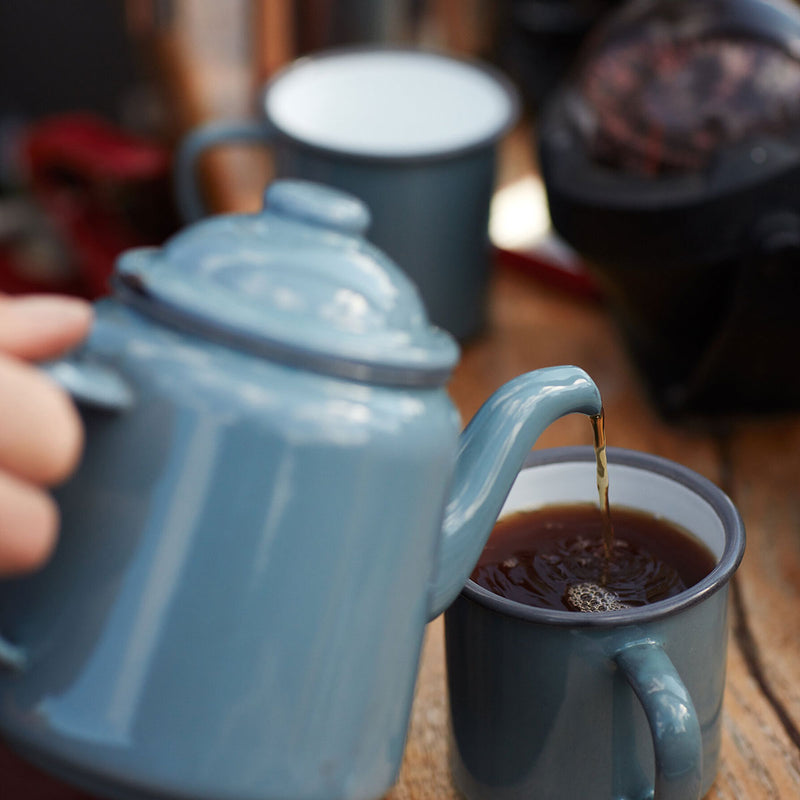 Scolt Head Island Sail Enquiry